| | | | |
| --- | --- | --- | --- |
| | WhiteFang's Who Site - The World's Largest Collection Of The Who Records & CDs | | |
| | | | |
The Who - 1996 John Entwistle Tourbook Pix and Tour Artwork - Page 1:

In December, 1995, my wife and I were asked to produce John's "Left For Dead" tourbook. I thought it would be a great idea to show pictures of John's "castle" and other personal pix, as John was often "overlooked" when it came to these things in the past. John really liked the idea and we used his personal pictures - many of these pictures John cherished and carried with him in a shoebox whenever he traveled. Some of the other artwork was used for John's CD, "The Rock", t-shirts, or other "merchandise" offered on the tour circuit.

John Entwistle's "Left For Dead" 1996 USA Tourbook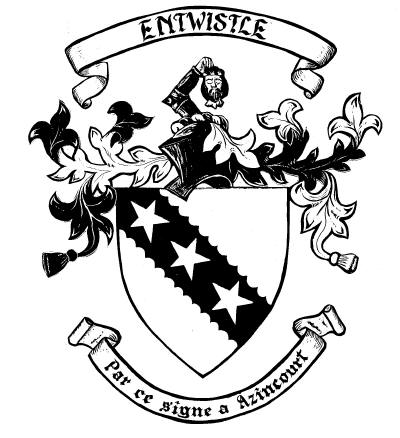 When we started going through all the pictures, I felt that something was missing - a "coat of arms". Everyone who owns a castle MUST have one. John did, and promptly sent it over!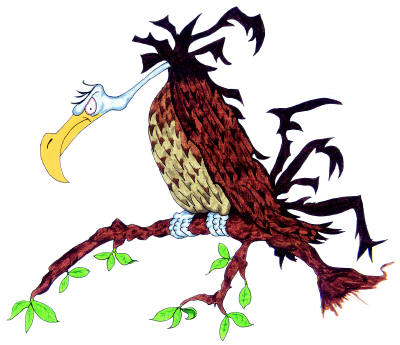 The "Buzzard". John created this art, based on his most recent bass guitars. The original artwork was on a LARGE piece of tracing paper (~16 x 24"), which we had to reduce to make it usable.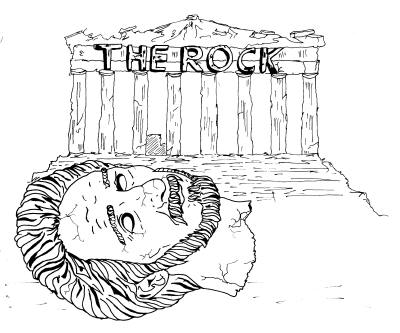 "The Rock". This is the original artwork that John drew, before additional words were added to make it a CD cover. John was particular about the font that was used - as he should be.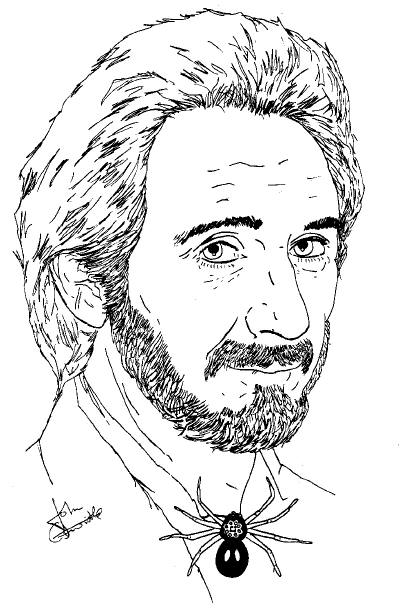 John's self-portrait. hMMM... it sort of looks like his press photo below, doesn't it?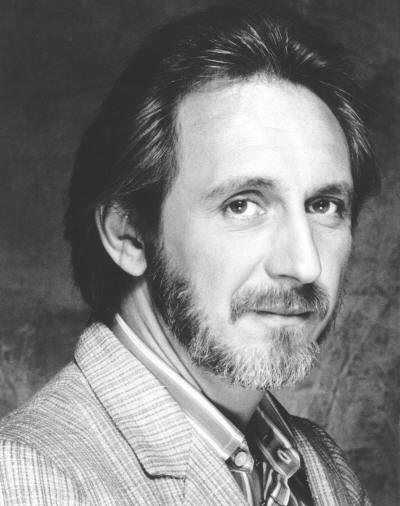 One of John's favorite press photos.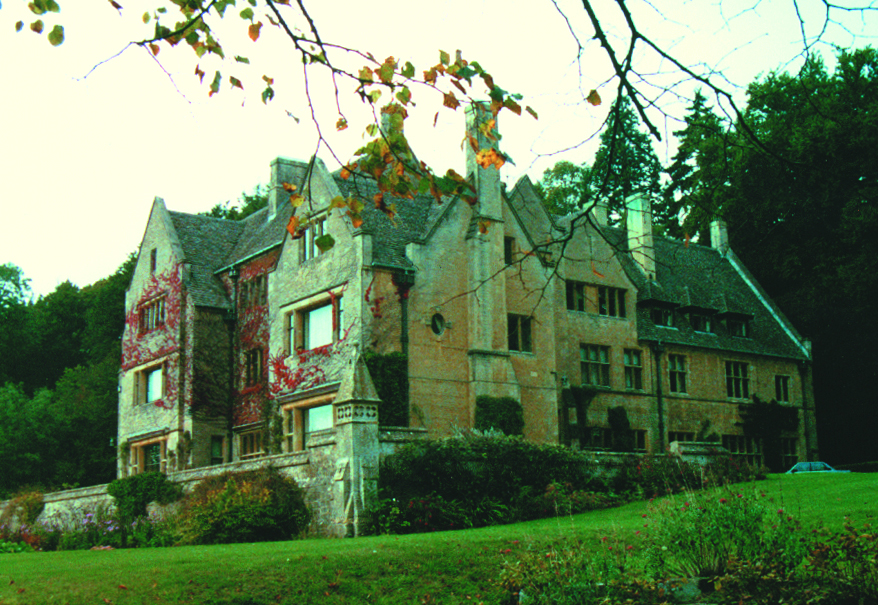 John's "castle" in Stow On The Wold, England.
___________________________________
Copyright 2002, 2003, 2004, 2005, 2006, 2007, 2008, 2009, 2010, 2011, 2012, 2013, 2014, 2015, 2016, 2017, 2018, 2019, 2020, 2021, 2022 | RWhiteFang | All rights reserved. No part of this website may be copied or used for any other purpose without the express permission of the site owner. | This page was last updated on Tuesday August 23, 2022 11:03 AM